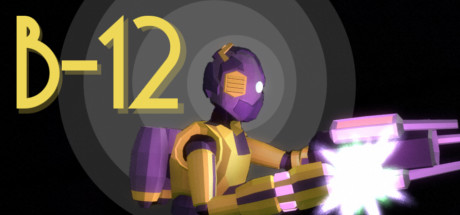 B-12
Pushed a little update with a bugfix and some adjustments to help with difficulty.

-----0.0.41------------------------------
-Added 3 second attack-buffer at level start for B-1 turrets (I'd already done this for all other enemies. B-1 is the only bot that doesn't use the main AI script.)
-Made it so that enemies don't spawn within a certain range of the player at level gen. This helps to keep from getting overrun right at the start of a level.
-Fixed bug with auto-aim where it would permanently stay locked if you disabled auto-aim while a target was locked.
Files
B-12-EarlyAccess-0041.zip
74 MB
May 09, 2017